Sinds 2004 heeft Rapha snel naam gemaakt als producent van stijlvolle en hoogwaardige fietskleding en -accessoires. Die vindt je ook niet overal, maar alleen online en in hun eigen winkels. Ze vinden het belangrijk om te weten wie hun klanten zijn en dat is één van de redenen waar ze veel meer doen dan alleen kleding verkopen. Dit doen ze door het wereldwijd opzetten van Clubhouses, de Rapha Cycling Club en de vele lokale en internationale fietsevents. Ze zoeken iemand die kan het merk verder kan versterken in de randstad en ook de Benelux.
22 maart 2018
Metro Marketing Manager Amsterdam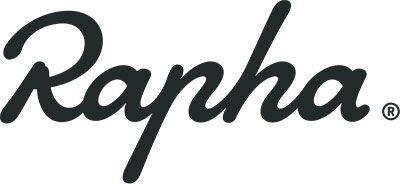 Rapha is a brand built upon rich and thoughtful experiences. Our approach to building relationships through riding allows Rapha to interact with our customers in a way that is both meaningful and authentic. Our passion and respect for the sport comes through most clearly when we are creating interactions that matter.
We are unique in our ambitions to get more people on their bike to 'Ride With Us'; we have been progressive in our approach to this through Clubhouses, the Rapha Cycling Club, our global events series such as Rapha Prestiges, Rapha Nocturnes and numerous Rapha challenges.
As the business grows, we have the ambition to continue building ever-closer, meaningful relationships with our customers, but also build more autonomy in the regions to make sure we are as locally relevant as possible.
Reporting into Europe's Head of Marketing, the Amsterdam Metro Marketing Manager is responsible for building the Rapha brand and business in the broader Amsterdam metro area (randstad). This includes for Amsterdam raising brand awareness and driving new customers acquisition leveraging local marketing tactics, supporting our Amsterdam Clubhouse from a traffic, sales and experience standpoint, but also building value into the Rapha Cycling Club membership/experience and contributing to the financial success of the web and clubhouse channels.
The Amsterdam Metro Marketing Manager will also play a critical role and driving our Benelux web performance KPIs, and making sure that every local needs are met in order for us to be relevant and win locally. Additionally, this role will direct and manage the local Ambassador programs.
This person will work closely with many functions within the business: collaborating with the regional Head of Marketing (line-manager), Clubhouse General Manager and staff, RCC Chapter Coordinator, other metro/country managers, and the London HQ office (central marketing, creative, product, finance).
The Amsterdam Metro Marketing Manager will be a representative of the brand to consumers, industry partners, and the press. A positive force for the brand, this person will play a critical role within our European operations.
THE ROLE
Responsible for overseeing the broader Amsterdam metro area for Rapha, this role is responsible for building the brand, customer base growth and business around:
Help develop, a localised, sales and marketing plan and strategy in line with Rapha's broader objectives, targets and budgets. (incl. annual calendar to reflect key product and seasonal trends in the business)
Lead the development and execution of annual local RCC calendar
Lead the development and execution of Clubhouse marketing activation plan
Lead the development and execution of Ride With Us program
Project management of events & campaigns
Drive local communications plan (incl. managing content/creative development process, partnering with London-based HQ team)
Drive local partnerships
Build relationships and deliver structured communication with Press, Best Customers and other Influencers.
Localise social channels
Analyse local customer and business metrics to inform local strategies and plans, and seek continuous improvement
Manage and maintain annual local activation budget
THE CANDIDATE
The ideal candidate with have the following skills and qualities:
An approx. 5yrs experience marketing and/or commercial manager with a collaborative, inclusive approach
Loves and appreciate the sport of road racing and cycling
Physical retail marketing experience is a plus (Premium retail or traffic-driving marketing experience)
Proactive, dynamic interpersonal style
An ability to operate effectively at all levels with both internal and external stakeholders
A proven track record of delivering results and the drive to exceed expectations.
Good business acumen
Highly organized. Loves to plan, build and manage project and production timelines and budget
Resourceful, but knows when to ask for help
Distinctly creative
Willing to travel up to 40% of the time.
Strong verbal and communication skills (English / Dutch)
Wants be the face of the Rapha brand, projecting the values of the brand in all interactions
Reageren kan hier