PRO valt als onderdelenmerk onder Shimano en voor hun team aan de High Tech Campus in Eindhoven, het nieuwe hoofdkantoor van Shimano Europe, zijn ze op zoek naar een Product Developer.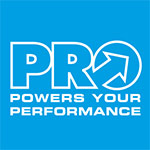 Product Developer
9 november 2017
THE CHALLENGE
In this role you are responsible for the product development of the product range of the brand PRO, a fast growing brand in bicycle accessories and components owned by Shimano. As a Product Developer you are responsible for the development and design of products. You will maintain intensive contact with other Product Developers and Coordinators in your team (5fte), the Quality Control department, the headquarter in Japan and vendors. Your main tasks and responsibilities:
Develop product plans into concrete design and develop proposals;
Creating 2D drawings and 3D design and Artwork Logo Design;
Sourcing new vendors / materials / techniques etc;
Make contract agreements with vendors and provide briefings;
Designing and implementing product improvements and innovations;
Support sales managers in presenting new products to the sales team of distributors and to the market and maintain intensive contact with manufacturers to discuss product developments;
Investigate eventual products claims and improve products if needed and various other activities such as warranty complaint issues QC;
Support on mid-long term development planning of the PRO product team.
WHAT ARE WE LOOKING FOR?
A commercial and/or technical education at a Bachelor level;
2-3 years of experience in a similar position in an international environment;
Experience with design (Solid Works). Experience with Adobe Illustrator is considered a plus;
Affinity and/or knowledge of the bicycle market is required;Knowledge about the use of different materials like carbon and alloy;
Excellent English language skills, both verbally and in writing;
Basic skills on Word, Excel and Lotus Notes are required;
For this position we require travelling within Europe and to the Far East on a regular basis. Some business experience in or with the far East is considered a plus.
WHAT DO WE HAVE TO OFFER?
A very pleasant working environment with enthusiastic colleagues who get along very well, communicate and cooperate with each other. The working climate is informal, but we work hard. Next to good terms of employment, Shimano offers you the opportunity to work in a responsible and challenging job within a dynamic, international and ambitious environment. Next to solid primary and secondary working conditions Shimano is offering:
A challenging job within an international and dynamic environment;
A highly motivated, social and dedicated team of professionals;
Room for study & development;
Salary based on your education and experience;
Variable bonuses based on team and individual results;
Iphone, laptop and internet subscription;
Flexible working hours.
OUR TEAM
Shimano is a leading worldwide supplier of highly advanced bicycle components, fishing tackle and other sports equipment. Shimano Europe Bike Holding B.V. coordinates the activities with regards to sales, planning, service, product development and marketing of its subsidiaries and distributors that are located across Europe. International teamwork is important at Shimano and this becomes visible in the different nationalities working together and sharing responsibility for the success of Shimano in Europe.
LOCATION
Eindhoven
Geïnteresseerd of weet je iemand? Klik hier om de vacature te bekijken en te reageren.