Specialized is al jaren een van de grootste en vooruitstrevendste fietsmerken met veel fans. Een bezoek aan hun kantoor in 's-Heerenberg leerde ons dat passie voor fietsen ver kan gaan. Zo heeft bijna elke medewerker zijn fiets bij zijn bureau staan. Grote kans dat dit bij je huidige werkgever minder gewaardeerd wordt. Om hun team te versterken zijn ze op zoek naar een
Retail Project Coordinator voor de Nederlandstalige markten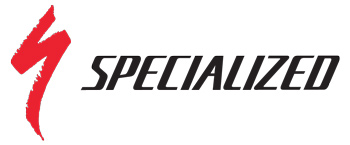 The Retail Project Coordinator is responsible for supporting Specialized Europe BV with retail store development and project management. This includes managing retail development projects from inception to completion to ensure store construction is executed to the standards set by Specialized Bicycle Components and to represent the brand in the highest regard.
Provides support for the retailer with timelines, budget management and vendor management. Coordinates orders for finishes, fixtures and graphics. Responsible for conducting annual site visits, graphic and fixture refreshment for existing stores.
Establishes and maintains an effective network of service orientated vendors to support demand of brand stores and store-in-store retail development projects.
KEY RESPONSIBILITIES AND OUTPUTS
Integrate all marketing activities to meet the needs of our product development and retail selling processes.
Manage the activities of Promotions and Retail Services
Establish aggressive and imaginative marketing goals to increase market share and profitability of product lines
Ensures brand and visual merchandising consistency and brand standards are upheld within the assigned region
Supports Program Stores with action plan for Store Openings, Store Set execution, promotion collateral and focal product rollouts
Provides accuracy and up-to-date information for all distributions of graphics, rollouts and seasonal strategies
Through visual merchandising, create a retail environment that is innovative, unique and customer friendly
Work with Marketing Manager to create seasonal floor plans and implement floor changes consistent with the store's lay out, customer demands and current product focus
Re-merchandise displays, point of sale and select areas of the store, regularly, so as to maximize product sell-through
Clinic store staff on merchandising basics; involve the staff in the visual maintenance of the store and assist in communicating to the staff, Specialized's visual merchandising standards
Identify key employee to liaise with for communication and as a point person
Work with Retail Services in determining specific visual needs, such as fixtures, graphics and point of sales materials for stores
Occasional apparel merchandising support for sales presentations
Assist the Marketing team with overall planning and projects
Any other task assigned by the management.
KNOWLEDGE AND EXPERIENCE REQUIRED
Educational background
Bachelor's degree preferred (HBO)
Experience
Min. 2 years retail experience
Min. 2 years visual merchandising experience/interior design preferred
Proficient in Microsoft Office and Adobe application
Language skills
Dutch (mother tongue)
English (fluent)
KEY COMPETENCY REQUIREMENTS
Excellent verbal and written communication
Demonstrated creative and innovative ability in visual presentation
Demonstrated understanding of product presentation
Elevated attention to detail
Excellent customer service skills, in person, on the phone and in writing
Flexibility on the job; ability to adapt quickly and react positively to business needs and changes in strategies. Comfortable with team-based work structure and the ability to work independently
Strong problem-solving skills
Self-disciplined and able to meet tight deadlines
Regular travel will be required
Effective problem-solving skills
Experience in project management required
Are you Specialized?
Apply for this position via this link and send us your resume and cover letter in Dutch. To obtain a more complete picture, we look forward receiving your video application. (strongly recommended).
About Specialized
First and foremost, we are riders. We share the core belief that bikes help make the world a better place. From product development and operations, to finance and marketing – every role at Specialized contributes to a culture of sustainable, global growth and innovation. Around the world, we work to recruit candidates who are passionate and curious with the belief that everyone has the potential to be a leader.